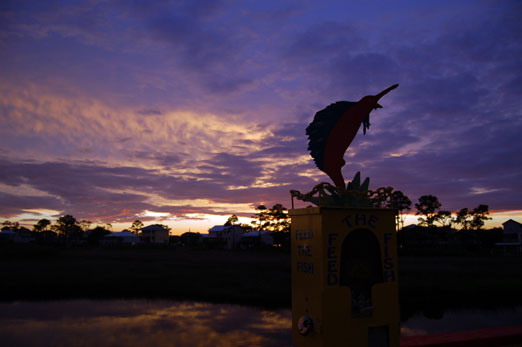 Glynn Wilson
by Glynn Wilson
GULF SHORES, Ala. — Shaul Zislin, organizer of the first The Hangout Beach, Music and Arts Festival, watched the final sun set on the final day, relieved the rain stopped in time to resume the show at about 4 p.m. In addition to canceling acts due to the rain, they had to clear the beach earlier in the day due to a tornado warning.
"Look, everyone's smiling," the restaurateur and real estate developer said after the party resumed. "The response from everyone has been absolutely tremendous."
Daily paid attendance topped 15,000 during each of the Gulf-front festival's first two days. And while that's short of the 35,000 people Gulf Shores permitted for the three-day event, he said he wasn't worried.
Zislin, who decided last week to donate all ticket sale profits to conservation and restoration causes, decided to open the final night up to anyone or free, after the rain shut things down.

"At this point, I'm beyond the numbers," Zislin said. "The mission was to bring people here and send them home as ambassadors for the area, and I really believe we've accomplished that. When I say 'we,' I mean the community, and I think we've made our future brighter."
© 2010 – 2016, Glynn Wilson. All rights reserved.