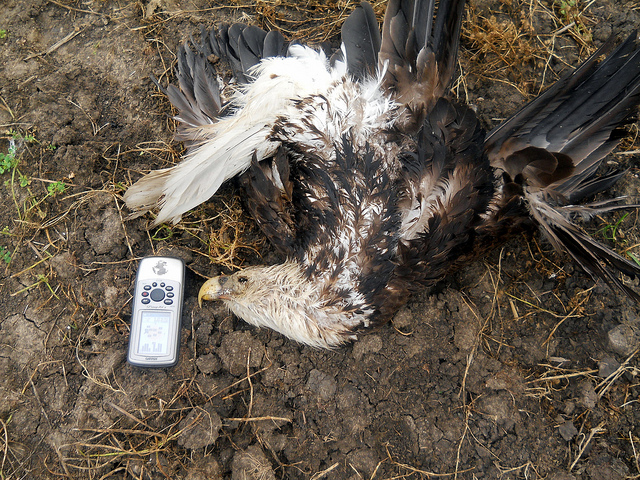 The U.S. Fish and Wildlife Service and the Louisiana Department of Wildlife and Fisheries are investigating the deaths of two bald eagles in Lafourche Parish, La. and a reward of up to $3,500 is being offered for information that leads to the arrest and conviction of those responsible for the deaths.
The bald eagles were discovered in a field about 50 yards apart near Martinez Road Thibodaux, Louisiana, about 60 miles west of New Orleans. Testing revealed the eagles had ingested large amounts of poison in late March or early April, and X-rays performed on the eagles confirmed they were not shot.
Bald eagles are protected by the Bald and Golden Eagle Protection Act and the Migratory Bird Treaty Act, both federal and state wildlife statutes. Violations carry maximum criminal penalties of up to $100,000 and/or one year in federal prison.
Anyone with information concerning this case is asked to contact the USFWS's Lafayette Office of Law Enforcement at 337-291-3036 or call the Louisiana Department of Wildlife and Fisheries Law Enforcement 800-442-2511.
© 2013, Glynn Wilson. All rights reserved.