You Decide, but Watch Your Step
New Bird Pic Photo Essay here…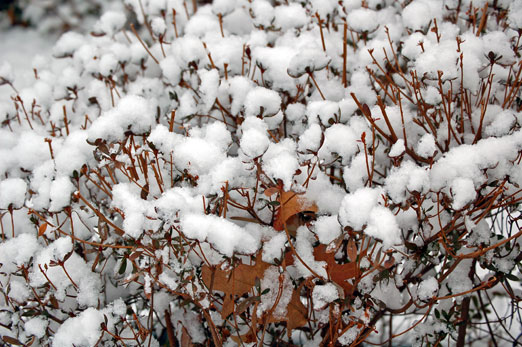 Glynn Wilson
Cotton Balls? The snow balls look almost like cotton balls on the azaleas, which must be looking forward to spring about as much as the occupants of the house they decorate.
Thursday's weather forecast calls for mostly cloudy skies in the morning with a high temperature in the upper 30s and winds out of the north at 5 to 10 mph, according to the National Weather Service. The skies will be clearing in the afternoon, and are expected to be clear overnight with a low of around 18.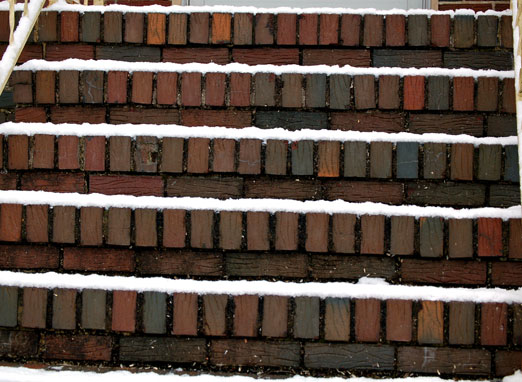 Glynn Wilson
Stepping Up: Watch your step, snow fans.
The forecast for Friday calls for sunny skies with highs in the upper 40s and winds out of the northwest at 5 to 10 mph. It should be clear and cold Friday night, with a low in the mid 20s.
More below…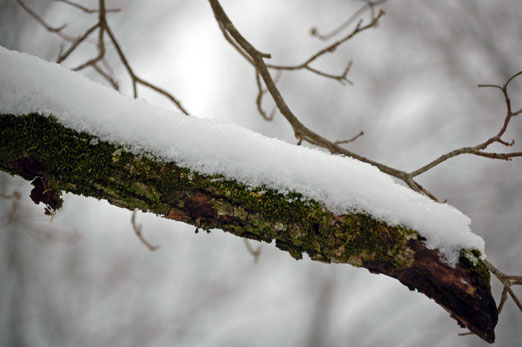 Glynn Wilson
Out on a Limb: Let me go out on a limb here and say we do enjoy the snow when we can get it in the South, as long as it doesn't pile up and knock out the power and the Internet connection.
Saturday's forecast calls for more sunny skies with a high in the 50s, and winds out of the west at 5 to 10 mph. It will still be cold Saturday night, with a low in the upper 20s, but the highs are expected to be in the lower 60s on Sunday and Monday.
Get off the computer and out of the house if you can. Take an adrenaline break.
Glynn Wilson
Dog Do: We're house-sitting a dog this week named Copper, and let's just say he's not so sure he likes the snow. But when you've got to go, you know, you've got to go…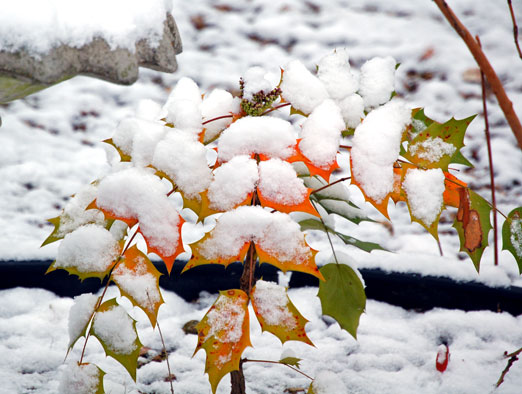 Glynn Wilson
Holly Ho: This little holly bush by the backyard birdbath is colorful all year around.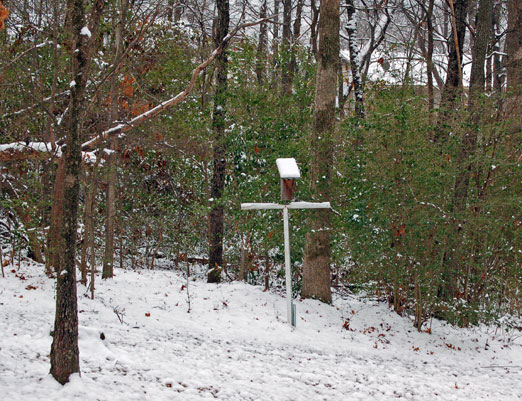 Glynn Wilson
Backyard Birdhouse: Sometimes the bluebirds nest in this big Audubon birdhouse, now surrounded by snow. It will be interesting to watch this year.
New Bird Pic Photo Essay here…
© 2011 – 2016, Glynn Wilson. All rights reserved.