Unions to Hold Press Conference and Rally in Coaling Alabama Monday, Jan. 27 –
By Glynn Wilson –
The National Labor Relations Board has found probable cause to hold a hearing charging Mercedes officials in Vance Alabama with violations of the National Labor Relations Act by acting to prohibit union organizing. A formal hearing on the complaint has been scheduled for April 7 at the National Labor Relations Board in Birmingham.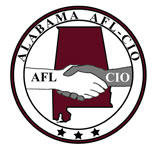 Meanwhile, workers from the Mercedes plant, along with State Senator Bobby Singleton, a Democrat from Greensboro, will join the United Auto Workers and the Alabama AFL-CIO in a press conference and rally on Monday, January 27 to announce their support for the complaint from the National Labor Relations Board.
It charges Mercedes-Benz U.S. International with unlawfully "interfering with, restraining and coercing, employees in the exercise of their rights" by prohibiting them from talking about unionizing during work time, threatening employees with termination if they discussed the union during work time, and threatening employees up to and including termination if they solicited for the union inside the plant.
Workers and their supporters say the company's treatment of Mercedes workers also violates its own internal global policy, the Principles of Social Responsibility, which is an agreement between parent company Daimler and its workforce that says management is to remain "neutral" during organizing campaigns at its facilities around the globe.
According to a statement issued by the United Auto Workers, the Mercedes plant near Tuscaloosa is the only Mercedes production plant in the world where workers are not unionized.
The press conference and rally will be held at the UAW office in Coaling, Alabama, near Tuscaloosa starting at 4 p.m. Scheduled to speak are George Jones, Jim Spitzley, Don White, Rodney Bowens and Singleton.
See a copy of the NLRB complaint here.
Mercedes officials issued a blanket denial of all charges and will defend the corporation at the hearing.
Read the Mercedes response to the complaint here.
© 2014 – 2016, Glynn Wilson. All rights reserved.