By Glynn Wilson –
In the effort to continue strengthening federal regulations to control and reduce air pollution, the Obama administration is proposing new, tougher air standards for wood stoves and heaters.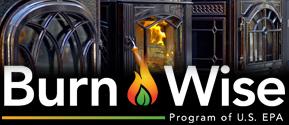 U.S. Environmental Protection Agency is proposing standards for the amount of air pollution that can be emitted by new wood stoves and heaters starting in 2015.
The agency's proposal would make the next generation of stoves and heaters an estimated 80 percent cleaner than those manufactured today, "leading to important air quality and public health improvements in communities across the country," according to a press release announcing the new standards.
"We are delighted that, at long last, the U.S. EPA is moving forward with a proposal to reduce dangerous emissions from residential wood heating devices such as outdoor wood boilers," said Frank O'Donnell with Clean Air Watch in Washington, D.C., one of the groups that has clamored for years for tougher standards.
"This is a very important step towards protecting public health, particularly in areas where residential wood burning is widespread," O'Donnell reacting to the announcement. "Smoke gets in your eyes, as the old song goes. But wood smoke also gets in your lungs, where it can cause real damage."
The proposal would affect a variety of wood heaters manufactured beginning in 2015 and will not affect heaters and stoves already in use in homes or currently for sale.
Smoke from residential wood heaters, which are used around the clock in some communities, can increase toxic air pollution, volatile organic compounds, carbon monoxide and soot, also known as particle pollution, to levels that pose serious health concerns. Particle pollution is linked to a wide range of serious health effects, including heart attacks, strokes and asthma attacks.
In some areas, residential wood smoke makes up a significant portion of the fine particle pollution problem. EPA's proposal would work in concert with state and local programs to improve air quality in these communities.
The agency's proposal covers several types of new wood-fired heaters, including: woodstoves, fireplace inserts, indoor and outdoor wood boilers (also called hydronic heaters), forced air furnaces and masonry heaters. Many residential wood heaters already meet the first set of proposed standards, which would be phased in over five years to allow manufacturers time to adapt emission control technologies to their particular model lines. The proposal does not cover fireplaces, fire pits, pizza ovens, barbecues and chimineas.
"When these standards are fully implemented, EPA estimates that for every dollar spent to comply with these standards, the American public will see between $118 and $267 in health benefits," the agency says.
Consumers will also see a monetary benefit from efficiency improvements in the new woodstoves, which use less wood to heat homes. The total health and economic benefits of the proposed standards are estimated to be at $1.8 to $2.4 billion annually.
The EPA will take public comments on the proposal for 90 days after it is published in the Federal Register on Friday and hold a public hearing Feb. 26 in Boston. The agency expects to issue a final rule in 2015.
For more information, visit this Website.
© 2014, Glynn Wilson. All rights reserved.