Due to a lapse in funding, the U.S. federal government has shut down, according to USA.gov, which will not be updated during the shutdown, although the Website will remain available.
Here's a list of federal government services and how they will be affected during the shutdown:
Government Services During the Shutdown
Aviation – The Federal Aviation Administration continues to ensure the safety of air travelers in the United States.
Border Security – Border patrol programs and operations as well as ports of entry operations, including cargo security and revenue collections, continue.
Citizenship and Immigration Services – U.S. Citizenship and Immigration services continues to operate. Applications, forms, wait times, and more remain available online (except for E-Verify).
Coast Guard – The U.S. Coast Guard continues to operate, including military functions, port security, search and rescue, and maritime safety.
Emergency Management – The Federal Emergency Management Agency (FEMA) will continue to operate disaster relief operations and the national flood insurance program.
Energy – The U.S. Department of Energy continues operations with limited personnel.
Environment – Limited personnel from the Environmental Protection Agency will remain on duty to respond to emergencies.
Federal Courts – The federal court system continues to operate.
Federal Reserve – The Federal Reserve remains open with normal staffing.
Food Safety – Meat and poultry inspections continue.
Food Stamps – The Supplemental Nutrition Assistance Program, also known as food stamps, continue to operate.
Free Application for Federal Student Aid (FAFSA) – The Department of Education continues to accept and process FAFSA applications.
Health Insurance Marketplace – Consumers can go to HealthCare.gov to find the state marketplace to serve them; and can apply and choose a plan, with coverage beginning as early as January 1, 2014.
Home Loan Guarantees – The Federal Housing Administration is not making new home loan guarantees during the shutdown.
Immigration Enforcement – Immigration enforcement and removal operations will continue.
Jobs – Government jobs will be available and updated on USAJobs.gov. Job applications may not be processed at advertising agencies until the government reopens.
Library of Congress – Facilities are closed to the public.
Mail and Postal Services – Mail services continue and post offices remain open.
Medicare and Medicaid – Medicare and Medicaid benefits continue, though benefits could be affected in the event of an extended shutdown.
Military Personnel and DoD Civilians – Military service members continue to work. Only DoD civilians performing essential activities continue to work.
National Institutes of Health (NIH) – NIH's clinical center is not taking new patients or initiating new clinical trials. However, trials that were in process before the government shutdown continue.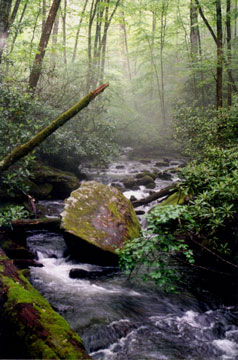 National Parks and Landmarks – National parks and landmarks are closed to the public.
National Zoo – The National Zoo is closed to the public.
Operating Status – Visit the U.S. Office of Personnel Management for the most up-to-date operating status of the federal government.
Passports – Expedited passports that were already in progress will be processed, but no new passport applications will be accepted during the shutdown.
Patents and Trademarks – The U.S. Patent and Trademark Office remains operational.
Presidential Libraries – All Presidential Libraries are closed to the public.
Small Business Loans – The Small Business Administration is not processing applications of business loans during the shutdown.
Smithsonian Institution – The Smithsonian Institution is closed to the public.
Social Security – Some services will be unavailable, but Social Security payments will continue to go out.
Transportation Security – The Transportation Security Administration continues passenger, baggage screening and operation of the Federal Air Marshal Service.
Travel Warnings – The State Department continues to issue travel warnings and emergency services for U.S. Citizens abroad.
Veterans' Services – Medical services will continue to be provided by the Department of Veterans Affairs, but benefit programs may be affected.
Weather – The National Weather Service continues to issue weather alerts, forecasts, and warnings.
Women, Infants, and Children – Federal grants to States for assistance to low-income women, infants, and children continues.
© 2013 – 2016, Glynn Wilson. All rights reserved.