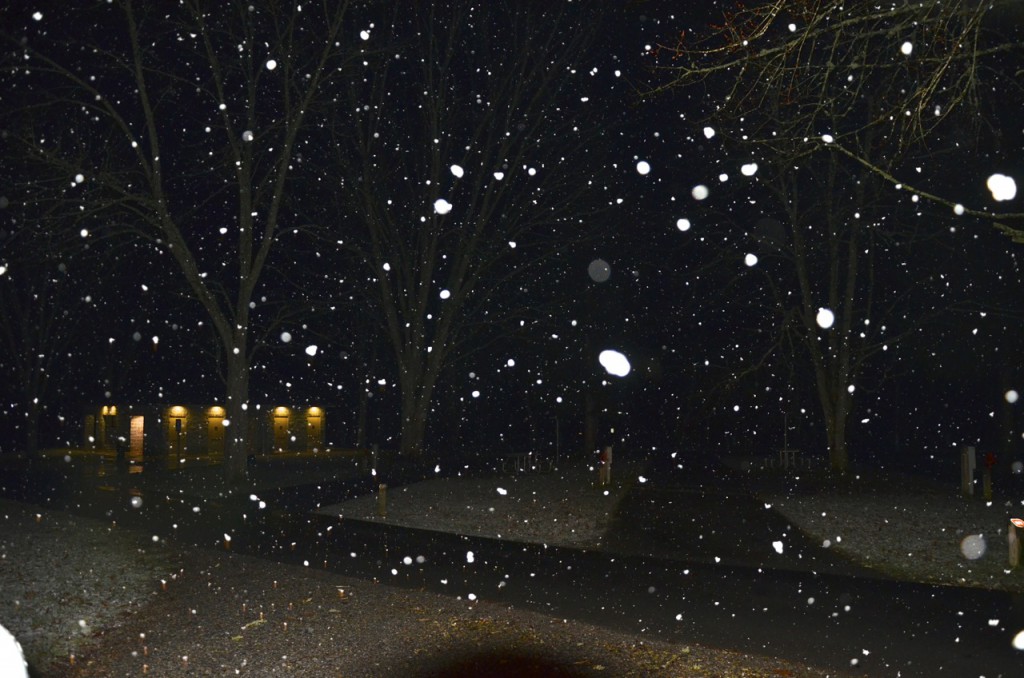 In what should be the last blast of winter could bring about a half an inch of snow to Central Alabama on Friday night and Saturday morning, according to the National Weather Service.
"Not everyone will see accumulations, and we are only expecting up to a half inch of snow in grassy areas along and north of a line from Reform to Hoover to Wedowee. South of that line, only a dusting at best can be expected, once again in isolated locations," the weather service reported today.
The forecast calls for mostly cloudy skies on Friday, with a high of 43 degrees and a low of around 31 overnight and a 30 percent chance of snow over night.
There's also a 30 percent chance of snow showers on Saturday morning, with mostly cloudy conditions and a low overnight of about 26 degrees.
It should be mostly sunny on Sunday with a high near 44. But it will still be partly cloudy Sunday night with a low around 25.
© 2013, Glynn Wilson. All rights reserved.