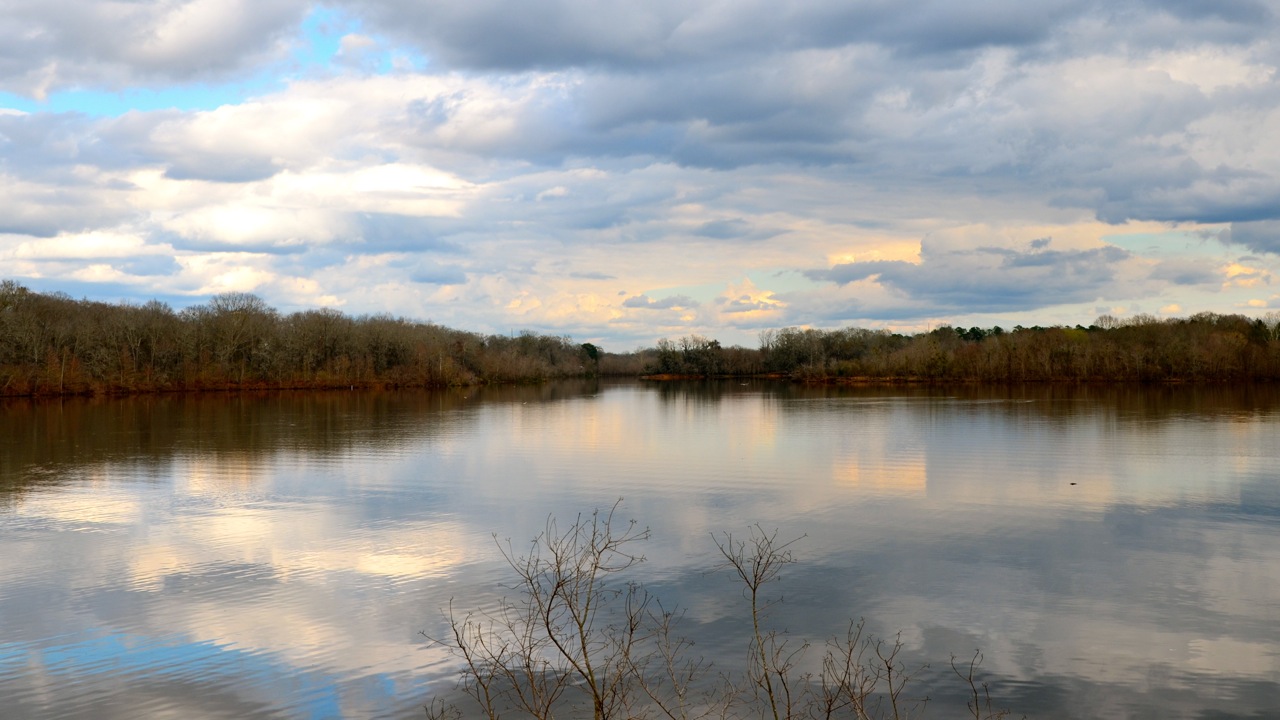 The Alabama River from Gunter Hill Campground [click on the photos for a larger view] –
By Glynn Wilson –
CAMP GUNTER HILL, Ala. – We are back on the Alabama River after the first day of the Legislative Session of 2013. Not much action today. Just a bunch of crazy bills dropped into the hopper and a bevy of back slapping.
The Republicans want to defy the federal government, again, and pass more pro-gun legislation. I sort of hope they pass a bill making it legal to carry guns everywhere, including the State House, because I would like to show up with my brand new Colt .45 holstered and see the look on their faces.
But seriously, this will just go to show mainstream, normal working folks how radical and stupid the Republicans are. Maybe they won't get so many votes next time.
The Republicans congratulated themselves for being back in power, while the tea party loons rallied outside. It's hard to know what they were thinking, or if they know how to think, since they elected the white guys now in charge. I mean, there aren't many Democrats left inside to protest against.
But they couldn't resist unfurling the Confederate Battle Flag one more time, as if anybody cared.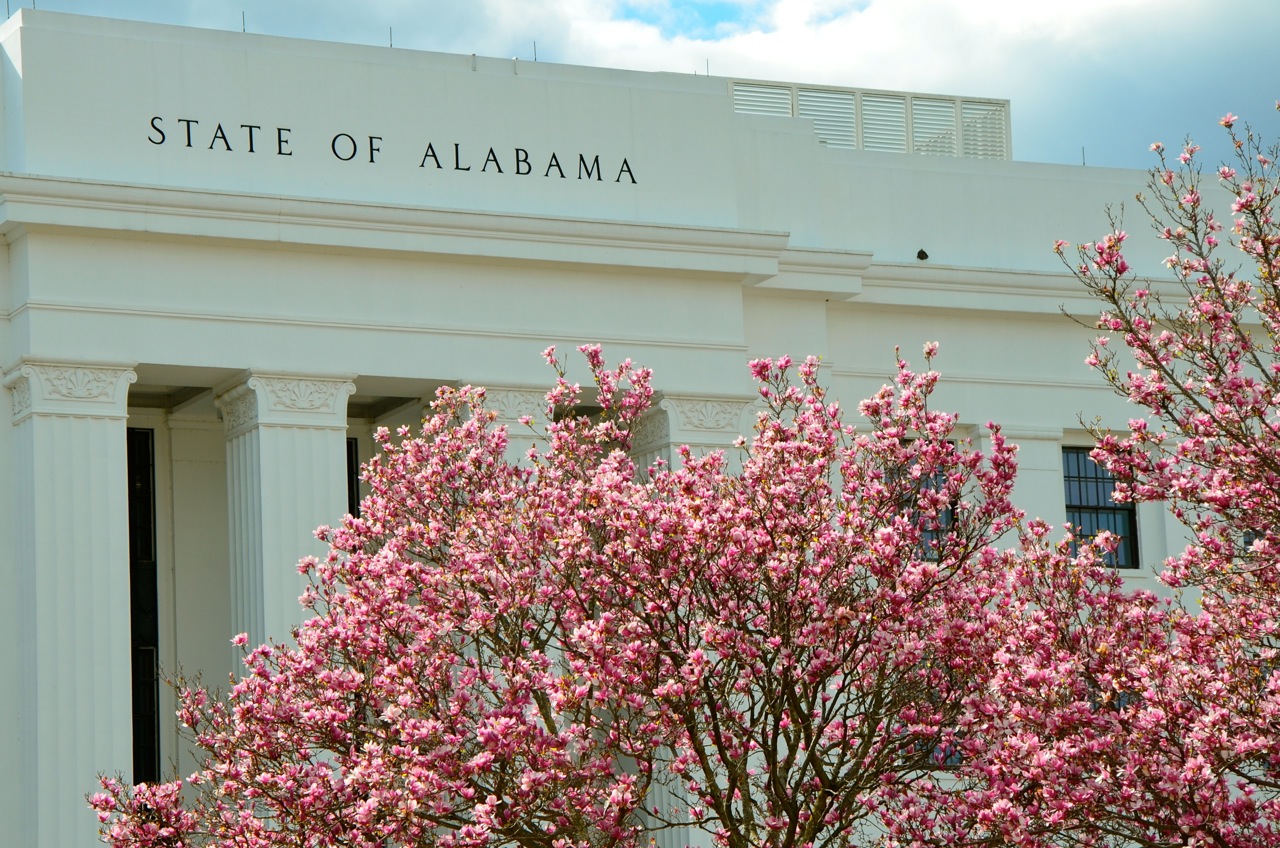 The cherry blossoms are in full bloom across from the Old Capitol in February, which brings up an interesting point. The tea party and their representatives inside don't "believe" in global warming, so how can they explain the cherry blossoms popping out now?
You think it was god's will to welcome them back to the state capital?
Yeah, right.
I've got first day video interviews with Sen. Hank Sanders and Rep. John Rogers, so check back here in a little while to see what they had to say.
Mr. Jefferson is sitting outside the van eyeing the ducks in the river again. Fortunately for them, they are mostly on the other side.
The woman in charge at the Corps of Engineers campground gate said there is a 14-foot alligator lurking about. The water is too low to swim from the bank at this point anyway. Maybe we'll find a swimming hole tomorrow or Thursday.
The Sierra Nevada Celebration should be good and cold by now. See you after while.
© 2013, Glynn Wilson. All rights reserved.