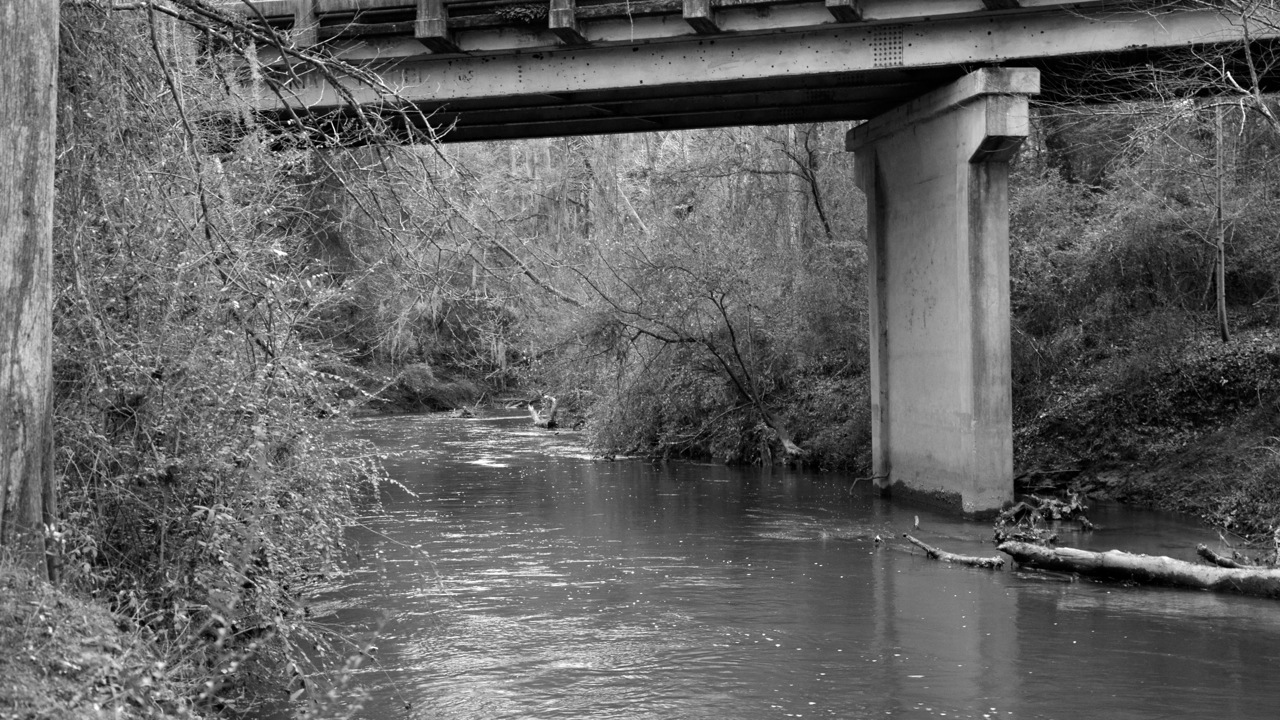 By Glynn Wilson –
CAMP AUTAUGA CREEK, Ala. — Jefferson and I are settled into a new campsite just northwest of Montgomery. You can smell the corruption in the air, literarily, from International Paper's mill not far from here. It's right by a train track too. A coal train came by this afternoon.
I grabbed a few shots before the sun went down. Maybe more in the a.m., depending on the light.
Autauga Creek was designated a National Water Trail in July, 2012 and now it's part of the Alabama Scenic River Trail.
There's a local group of citizens working to preserve the creek. I'm just beginning my own explorations here for a future story.
facebook.com/AutaugaCreekCanoeTrail
© 2013, Glynn Wilson. All rights reserved.