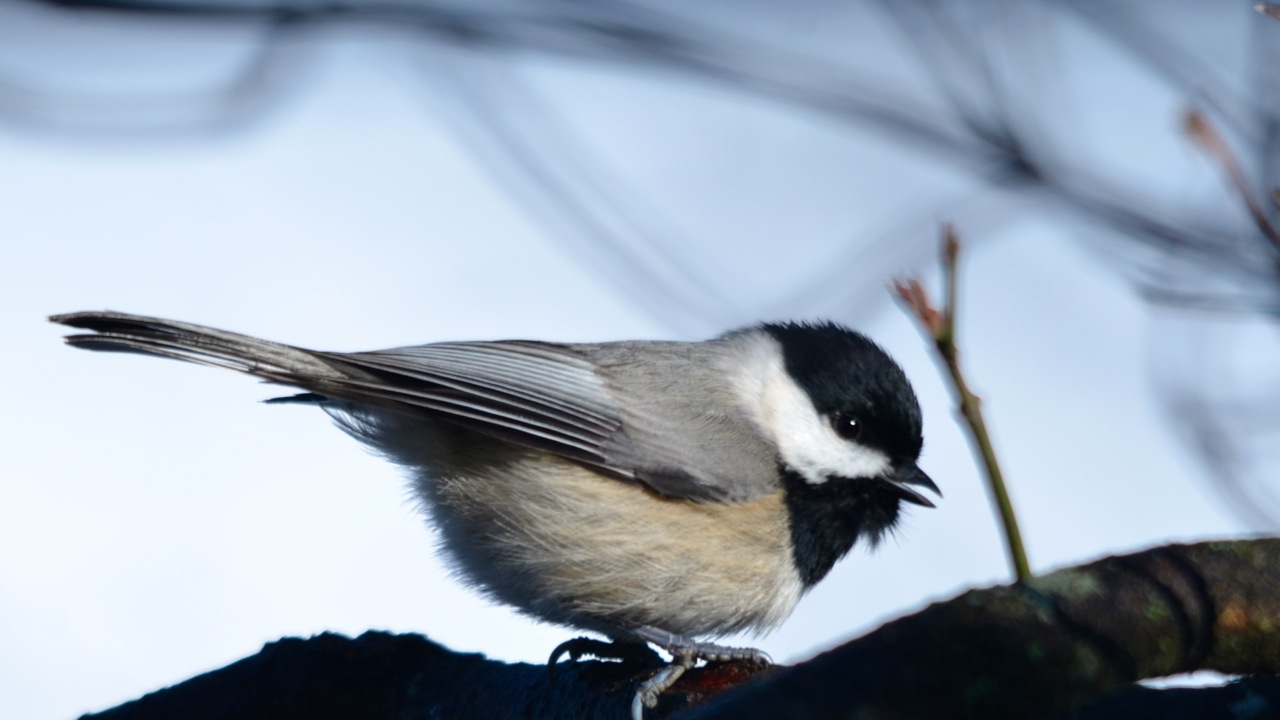 A Carolina chickadee [poecile carolinensis] feeding in a dogwood on the morning after the first snowfall of 2013. (Click on the images for a larger view.)
John James Audubon himself named this species in South Carolina. The curious, intelligent Carolina chickadee looks very much like a black-capped Chickadee, with a black cap on its cute little head, a black bib on its neck, gray and black wings and a whitish underside, according to the Cornell University Lab of Ornithology Bird Guide. Carolina and black-capped chickadees hybridize in the area where their ranges overlap, but the two species probably diverged more than 250,000 years ago, scientists say.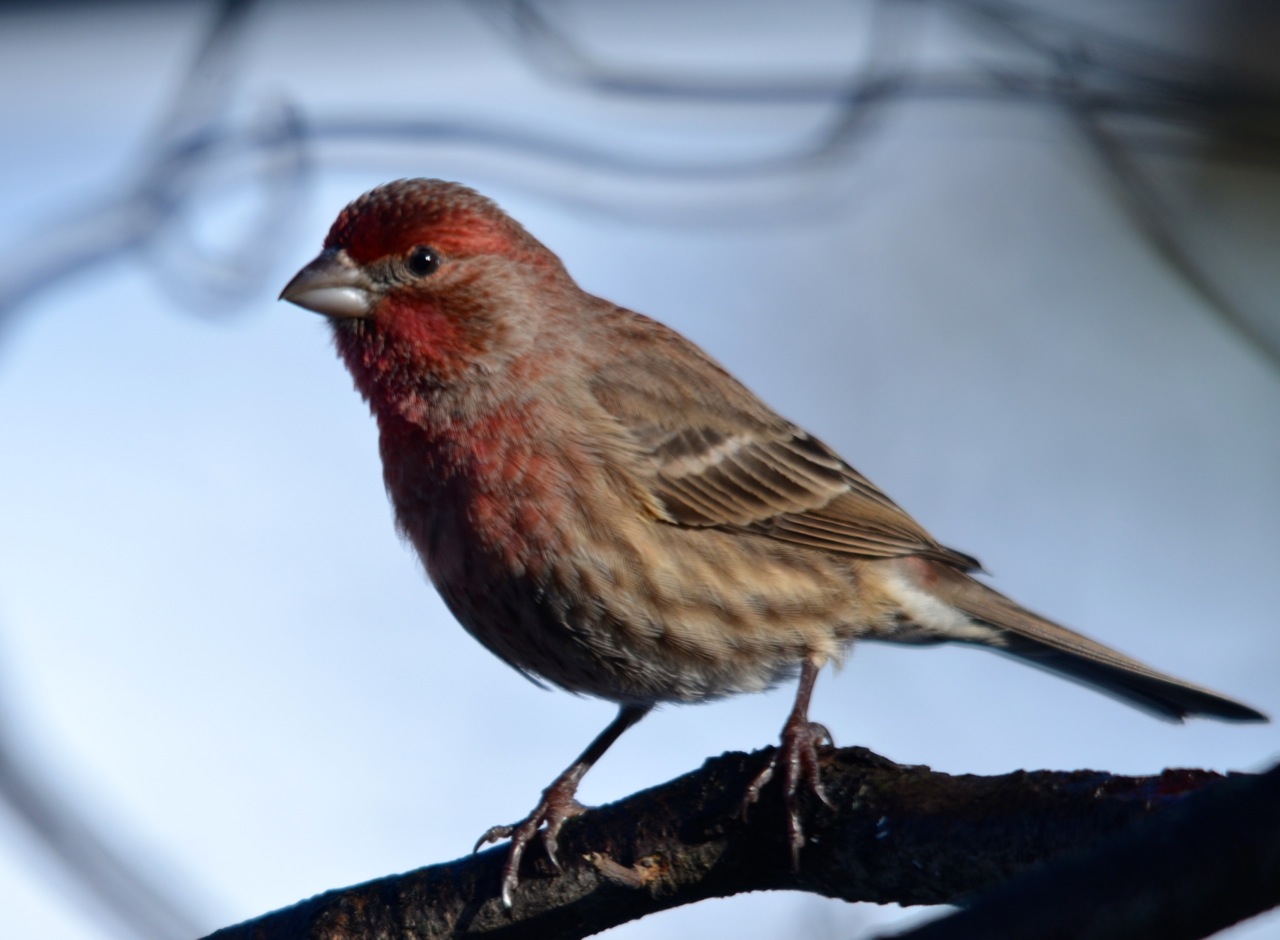 The house finch [haemorhous mexicanus] is a recent introduction from western into eastern North America and Hawaii, but it has received a warmer reception than other arrivals like the European starling and house sparrow, according to Cornell. That's partly due to the cheerful red head and breast of males (like the one shown here), and to the bird's long, twittering song, which can now be heard in most of the neighborhoods of the continent.
Red-breasted nuthatches [sitta canadensis] are an intense bundle of energy, tiny, active birds of the north woods and western mountains. These long-billed, short-tailed songbirds travel through tree canopies with chickadees, kinglets and woodpeckers but stick to tree trunks and branches, where they search bark furrows for hidden insects. Their excitable yank-yank calls sound like tiny tin horns being honked in the treetops. They take nuts from the feeder and store it for later in the bark of the dogwood tree.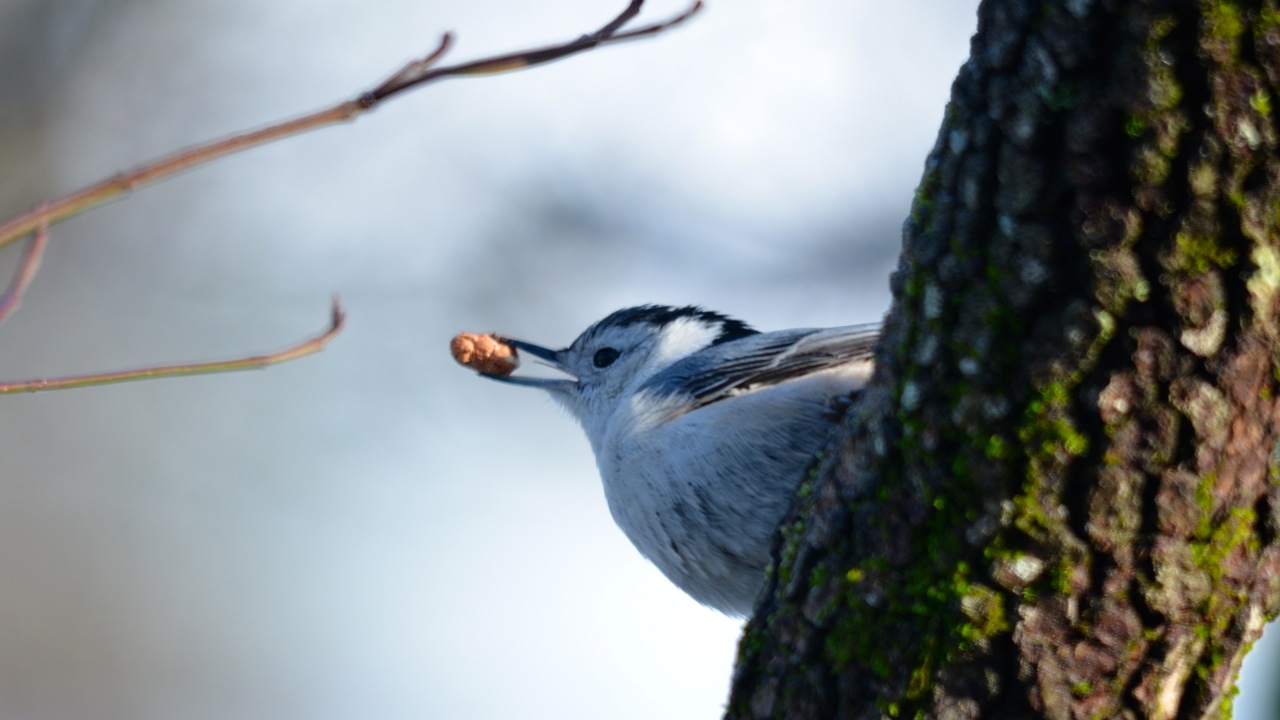 A common feeder bird with clean black, gray and white markings, white-breasted nuthatches [sitta carolinensis] are active, agile little birds with an appetite for insects and large, meaty seeds, according to the Cornell Bird Guide. They get their common name from their habit of jamming large nuts and acorns into tree bark, then whacking them with their sharp bill to "hatch" out the seed from the inside. White-breasted nuthatches may be small but their voices are loud, and often their insistent nasal yammering will lead you right to them.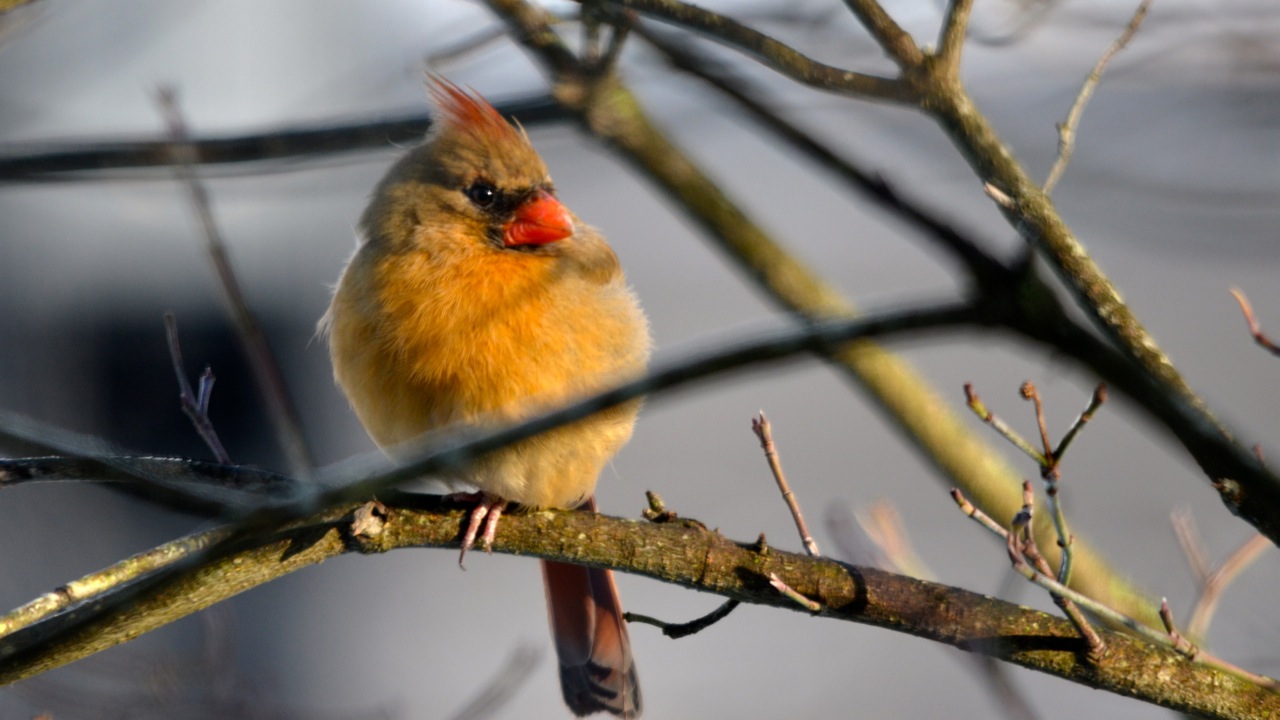 The female Northern cardinal [cardinalis cardinalis] may not be as striking as their male counterparts, but the brown color allows her to hide from predators in nature. She sports a sharp crest and warm red accents, a beauty in her own right. Cardinals don't migrate and they don't molt into a dull plumage, so they're still breathtaking in winter's snowy backyards, according to the Cornell Bird Guide. In summer, their sweet whistles are one of the first sounds of the morning — and they are often the last birds to chirp their warning calls before nightfall. During the spring mating season, their trilling song, accentuated by a bird's version of vibrato, is as distinct a call as their exists in nature.
© 2013, Glynn Wilson. All rights reserved.