When the first snow of 2013 began falling in Birmingham, Alabama on Thursday, photographer and hiker Kenny Walters took out along Vulcan Trail on Birmingham's Southside with his Nikon to document the beauty of the event. This is some of what he found.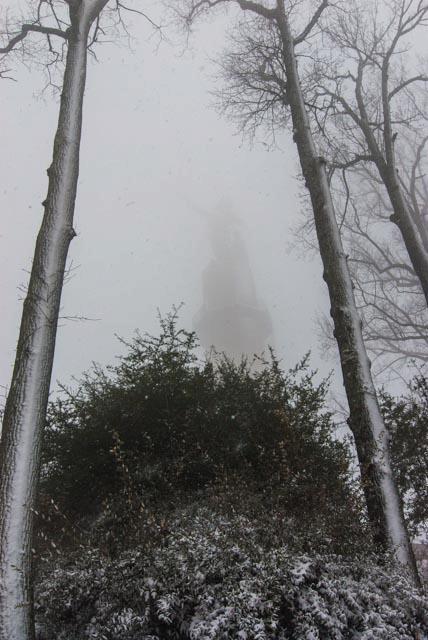 Looking up at Vulcan –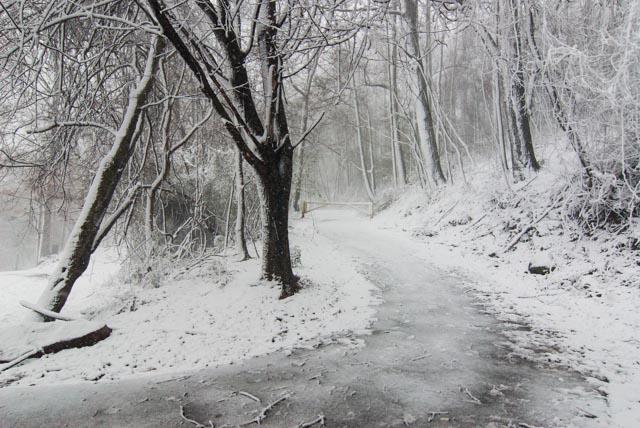 Around the bend –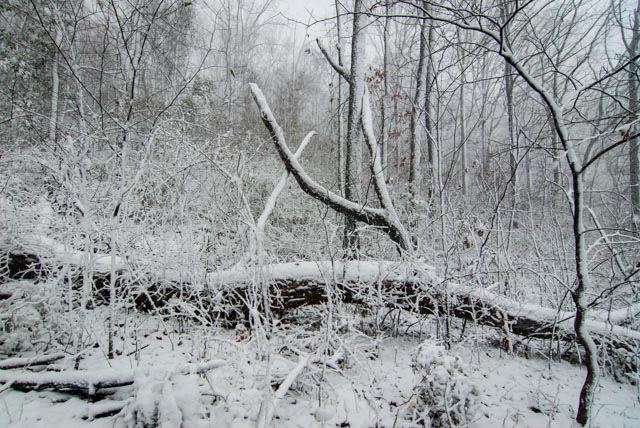 A fallen tree –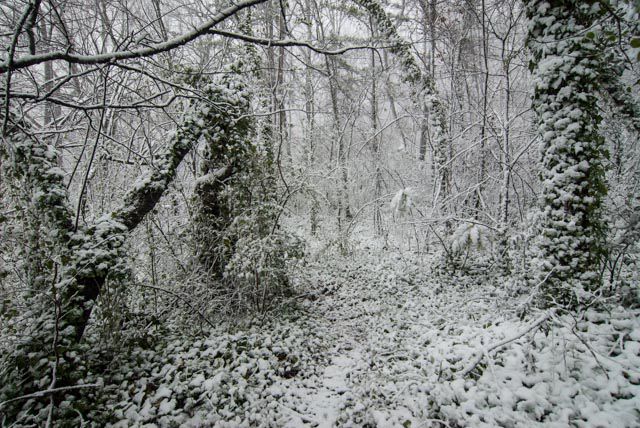 Into the woods –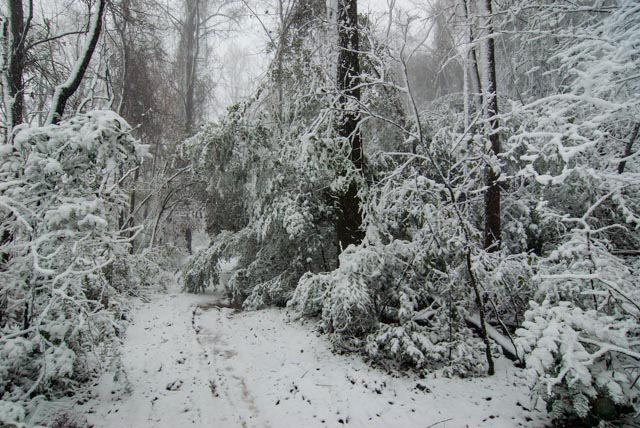 When the bough breaks –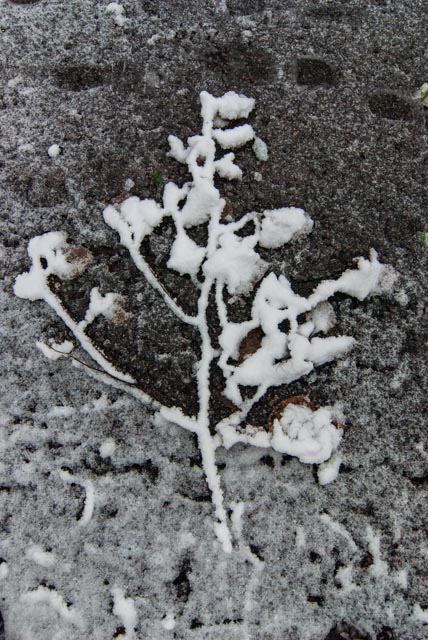 The tree of life –
All photos copyright © Kenny Walters, 2013.
© 2013, Glynn Wilson. All rights reserved.