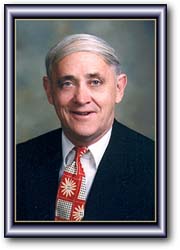 By Glynn Wilson –
Merry Christmas, working people of my home state of Alabama, especially union workers. Thanks for voting Republican. Are you happy yet?
It's not even time for the Alabama Legislature to convene in Montgomery. Yet the Republicans are holding meetings, scheming and planning, to see just how stupid you are and how far they can go to screw you out of a job, a pay raise and maybe even a Christmas ham. Do you feel like a turkey yet?
One of the goofiest guys to ever put on a suit, a guy named Gerald Dial of Nowwheresville, I mean Lineville, Alabama, who sports a Donald Trump-syle comb-over for a haircut, held a press conference in Montgomery the other day and announced that he was going to pre-file a bill to change the already out-of-date, racist Constitution in Alabama to add one more insult to injury.
While this state is already a so-called "right to work" state, meaning employers can fire workers at any time without cause, Dial wants to add language to the state constitution to set that right of corporations into law for all time. Merry Christmas and Happy New Year, BP, Exxon, ALFA, Alabama Power, ATnT and Wal-mart.
This is not exactly a Lincolnesque move and will surely not provide a place in the history books for this fellow.
Are you happy yet?
Alabama AFL-CIO President Al Henley said Dial should be working for people in his district instead of fighting unions who negotiate for better wages and benefits for workers.
"In Sen. Dial's district (in East-Central Alabama), the median family income is about $10,000 a year less than the national average," Henley said. "It looks like he should be working to strengthen the middle class instead of weakening it."
Dial's proposed bill would supposedly prohibit agreements between corporations and unions that would allegedly deny jobs based on membership or non-membership in a labor union or some other kind of organization. It is not yet clear where he got the idea that this is a good idea, but of course Karl Rove's good friend Bill Canary with the conservative Business Council of Alabama's fingerprints are all over this measure, and he weighed in in favor of the bill in conservative, anti-labor newspapers across the state.
Dial claimed he doesn't want Alabama to turn into another Michigan, where the tea party GOP blames organized labor for the loss of thousands of jobs, but of course that is complete nonsense. Michigan exploded in protests recently when the governor and the Republican Legislature there passed a similar bill written by the same tea party hacks to turn that state into a "right-to-not work state."
"The so-called 'right-to-work' laws — they don't have to do with economics, they have everything to do with politics," President Barack Obama said about the bill in Michigan. "What they're really talking about is giving you the right to work for less money."
President Obama was just named as Time magazine's "Person of the Year" for 2012.
Gerald Dial should win two awards. Worst haircut in state politics, and biggest toady for the dwindling tea party.
Garry "Gabby" Frost, president of the Northeast Alabama Labor Council, told the Gadsden Times that right-to-work isn't about prohibiting union membership since compulsory union membership is against the law. He said it's about representation without paying for it.
"If a person doesn't want to be union, that's fine," he said. "But if they reap the benefits from off the union's back, that's wrong,"
Dial claims he decided to sponsor the amendment after an industry recruiting trip to South Korea, where officials supposedly told him right-to-work laws are important when considering investing in a state. He acknowledged that the chances of repealing current right-to-work laws are slim due to the complete dominance of the Republicans in the Legislature, while he pretended to be worried that the situation could change if Alabama's "political winds shift." There does not seem to much chance of that if union households keep voting Republican.
James Crowder, president of the West Alabama Labor Council in Tuscaloosa, vowed political retaliation in the 2014 elections, but there is very little evidence yet that unions have made much progress in figuring out how to educate their memberships about not voting against their own economic self interest.
"(Right to work) has been here forever and this is nothing but what's going on in Michigan," Crowder told the Gadsden Times. "They need to watch themselves. We're going to be working on trying to replace some of these Republicans at the state level."
I'll believe it when I see more unions getting onboard in helping us build the alternative, independent Web Press here.
Alabama has more union workers than any other state in the Southeast, according to U.S. Department of Labor statistics. About 10 percent percent of the state's workers belong to a union, about 50,000 workers. The problem is, about 60 percent of them vote Republican, surveys show.
"A right to work law is already in effect and a constitutional amendment is unnecessary," Henley said. "Sen. Dial and his pro-business, millionaire colleagues are on the verge of waking up a sleeping giant."
But that sleeping giant was supposed to be waking up a year and a half ago, when union workers in Alabama began to get involved in the media-political protest game on the Web in the wake of what happened in Wisconsin. So far, while news about unions and their positions are getting covered like never before in this state thanks to the competition from the Web, it is not yet enough to counter the dominance of religious and corporate support for some of the most radical conservative Republicans in the country, who literally still think they are in the mainstream of America while the demographics nationally show otherwise.
Senator Dial's Website says he was born in Delta, Alabama, and he is serving his ninth term in the Legislature, at least one too many. He served two terms in the House and six previous terms in the Senate. He claims to hold degrees from both Livingston State and Jacksonville State Universities, and to have conducted graduate work at Auburn.
He describes himself as a self-employed real estate developer, a Baptist, a Republican, a retired Brigadier General in the Alabama National Guard and President Pro Tempore of the Troy University Board of Trustees. He says he belongs to several sports-oriented organizations and lists his hobbies as hunting and fishing.
He is the Republican Majority Whip in the Senate representing the 13th District, which includes Chambers, Cherokee, Clay, Cleburne, Lee and Randolph counties.
Is there a Democrat in that part of the state with a better haircut and some charisma who can challenge him? Wake up.
© 2012, Glynn Wilson. All rights reserved.