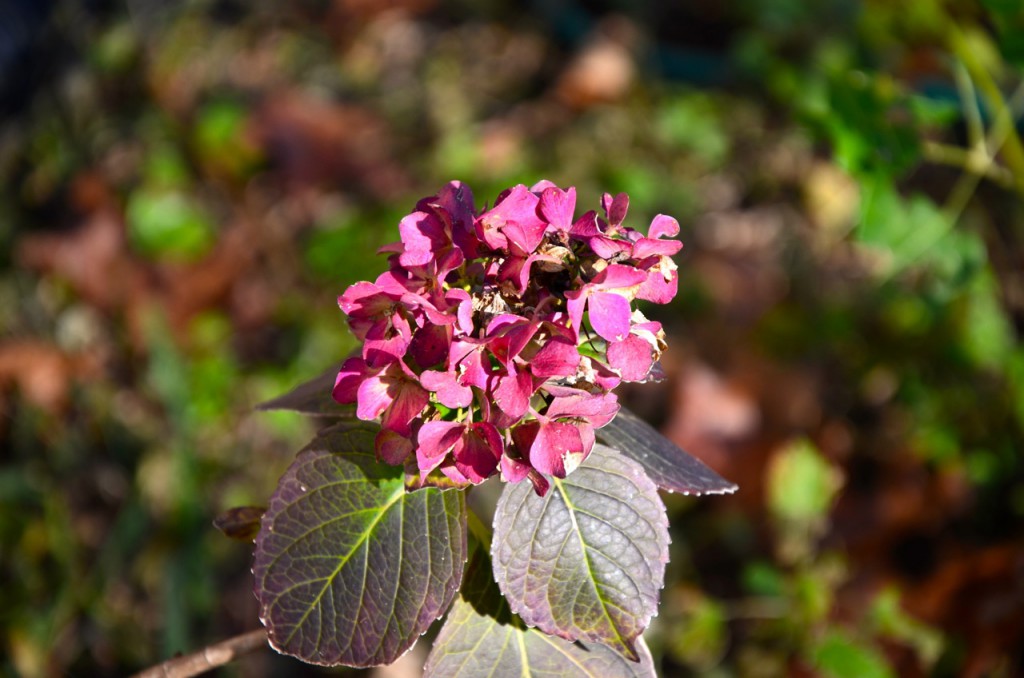 This blue hydrangea is blooming in December. It looks purple here. Not sure what's going on, except that the warm, humid weather lately appears to have fooled a number of plant species into thinking it is spring already. I mean we haven't even had winter yet.
Do you know anyone who is still a global warming denier? Share this with them on Facebook. [ Click on the image for a larger view. ]
© 2012, Glynn Wilson. All rights reserved.