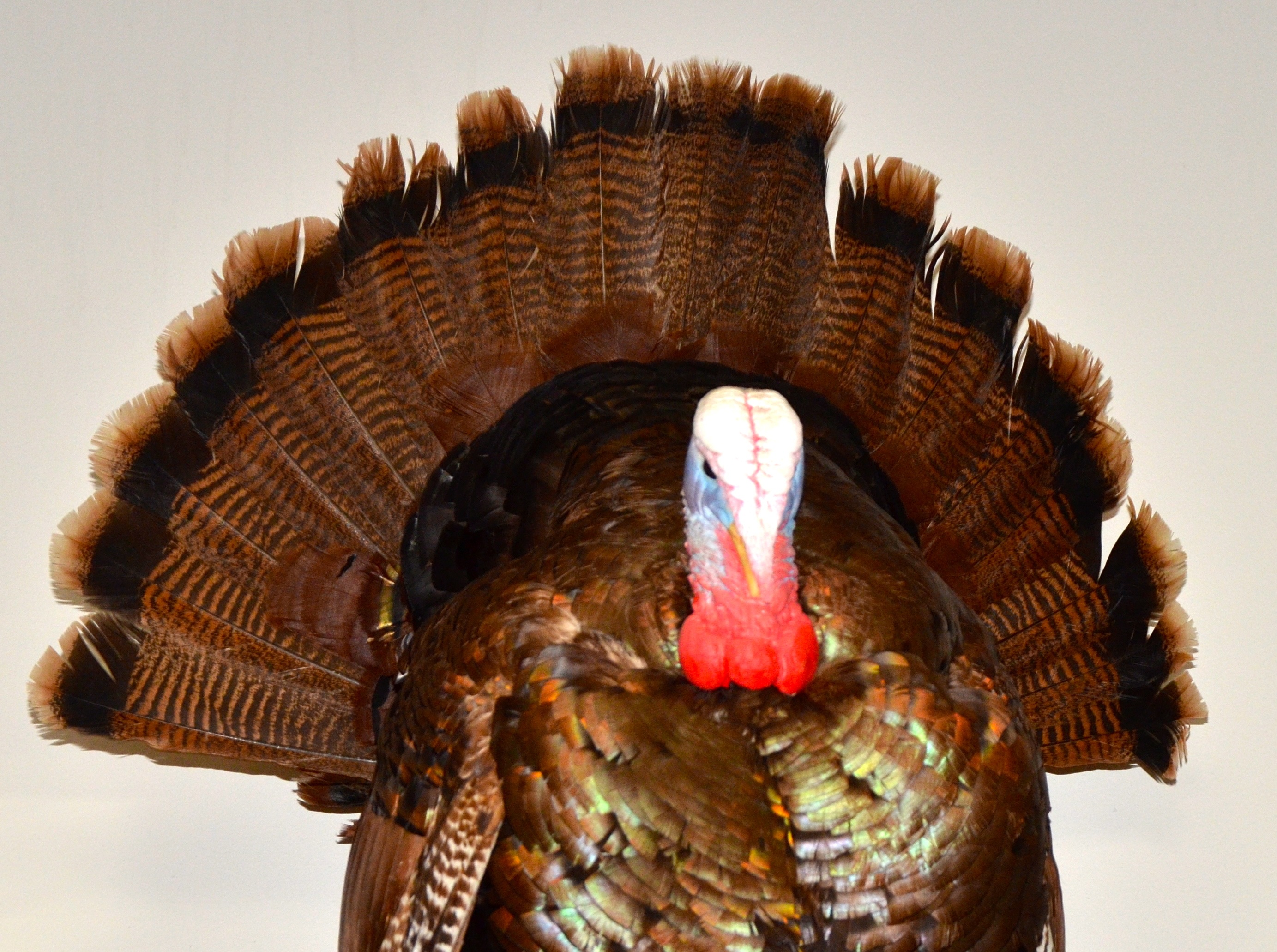 By Glynn Wilson –
Secret Vistas –
CHEAHA STATE PARK, Ala. — This is about as close as we've gotten to a wild turkey in Cheaha State Park or Lake Chinnabee Campground this Thanksgiving weekend, hanging stuffed on the wall in the park restaurant overlooking Cheaha Lake.
It's been beautiful and still for the most park, cool at night. They say it may hit 21 tonight, so we have a big fire planned.
Wish I had more time to write, but all three sources of Internet in the Roadship Washington are iffy at best. Even finding a cell phone connection is difficult more than 2,400 feet up in the Appalachians in such a remote, sparsely populated area.
Photographer Kenny Walters and I have been hiking and shooting photographs, dodging the hunters and their trucks along the way, and I've got some video footage too in the heart of what could become "fracking country." This should be the last footage and photos we need for the story and video on fracking to be released before the "public meeting" in Alabama planned by the Bureau of Land Management and the U.S. Forest Service.
I'm getting a few local interviews as well. If you see this and happen to be in the area and want to hook up for a video interview, you can try calling the cell. If I miss it I will pick it up by the final Forest Service road before Chinnabee. There's a bar or two there, right by a fresh select cut of pine. They left a few young ones for 20 years or more from now, and I suppose they will say, "hey, it opened up the view of the blue ridges across the way."
You might want to inhabit this place for a few nights if you get the chance soon. If Halliburton has its way, they will ruin it completely.
By the way, Roll Tide. I picked up the game for a few minutes on the radio and I think they said Alabama led Auburn 42-0 at half time. Could that be right?
© 2012 – 2013, Glynn Wilson. All rights reserved.