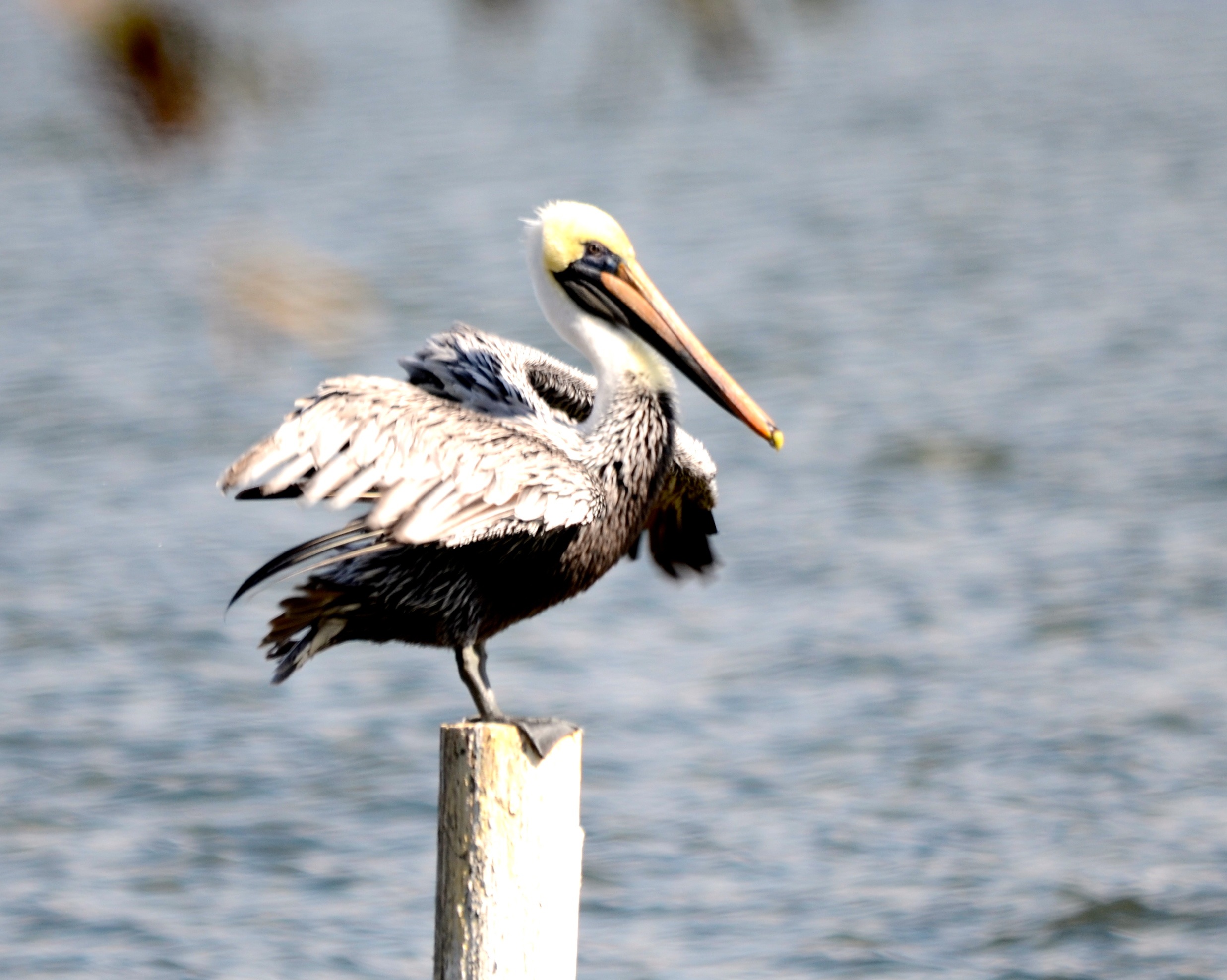 A brown pelican hanging out fishing on a piling by Beckwith Beach –
By Glynn Wilson –
CAMP BECKWITH, Ala. — The Alabama Sierra Club held its annual retreat Nov. 9-11 at Camp Beckwith on Weeks Bay in South Baldwin County, Alabama. Near Fairhope, the Episcopal camp is surrounded by nature trails winding through 82 acres of pine forests and green spaces along one of the estuaries hit by the BP Oil gusher in 2010.
The group and camp staff were gracious enough to allow Jefferson and I to camp out on Beckwith Beach near a power plug and water outlet by the Bayfront Pavilion.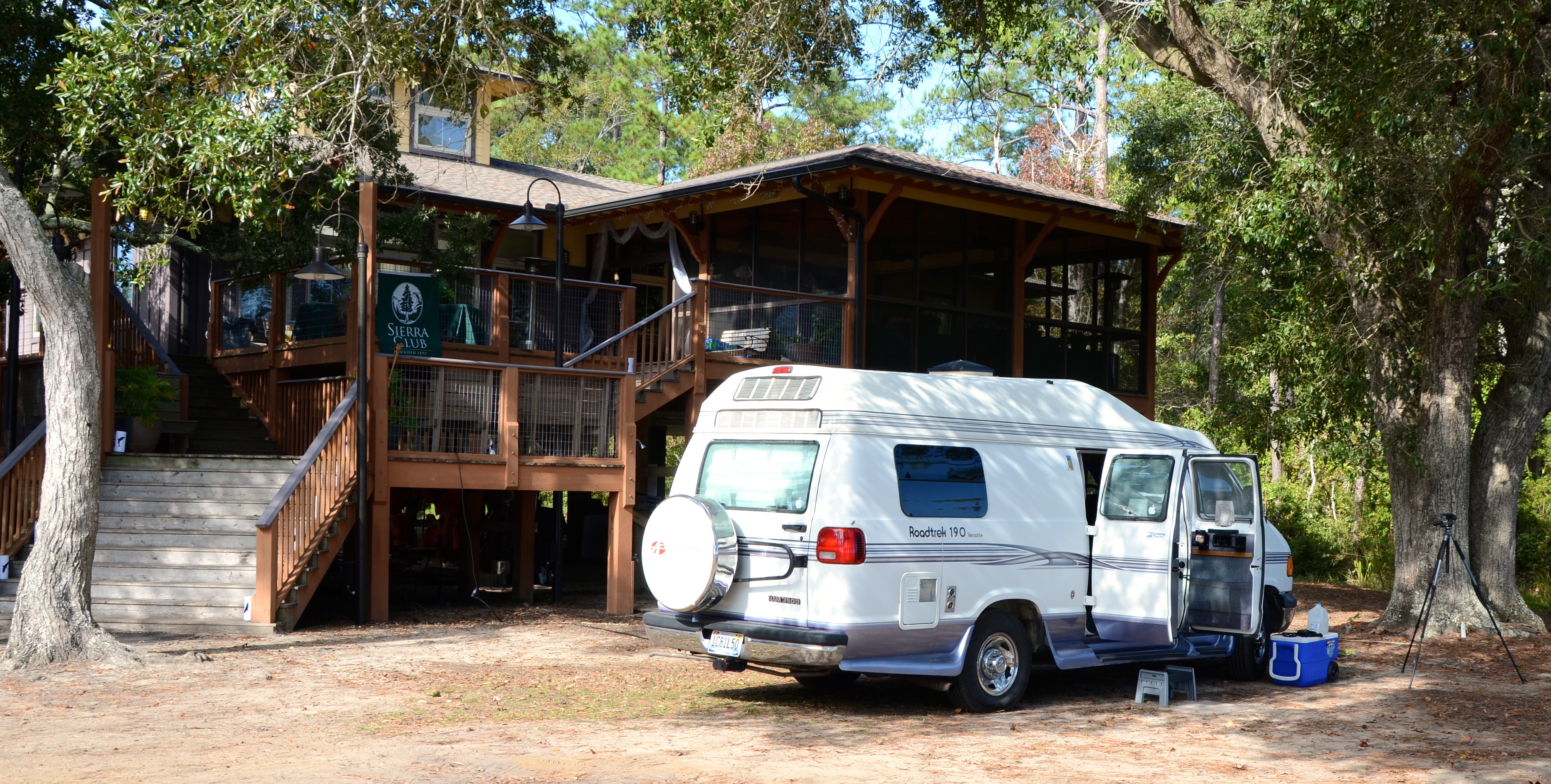 As always, the Sprinter van was a hit
I considered staying another night Sunday to try and organize my thoughts for a column from the trip. But it looked like rain and thunderstorms for Sunday night and Monday, so I pulled out and headed for Fairhope and Evacuation Route 225.
I've got video of the main speaker from the national Sierra Club talking about what's going on in Washington since the election and where we may go from here. That story and video will take a little time to flesh out and produce.
There's also a photo essay from the tar-ball scavenger hunt. No, all of BP's oil from the spring 2009 environmental disaster is not gone. It's still washing in on just about every tide, and with every storm.
© 2012 – 2016, Glynn Wilson. All rights reserved.