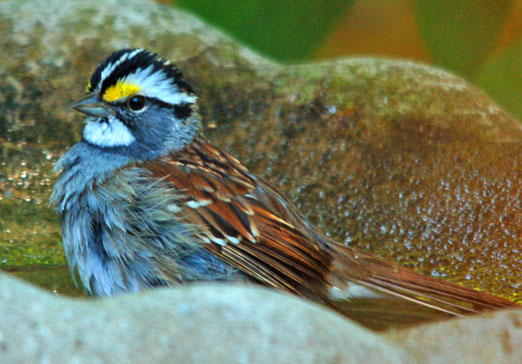 Glynn Wilson
A beautiful little white-throated sparrow [zonotrichia albicollis] lives in the shrubs in our yard and visits the backyard birth bath daily. But it is hard to time it just right to get his picture.
I got lucky today. Just as I set up, he showed up and didn't fly away as I snapped away. If you click on the science link, you can also listen to its interesting little call.
Then, late in the afternoon when the light was right, he came back for more.
More photos below…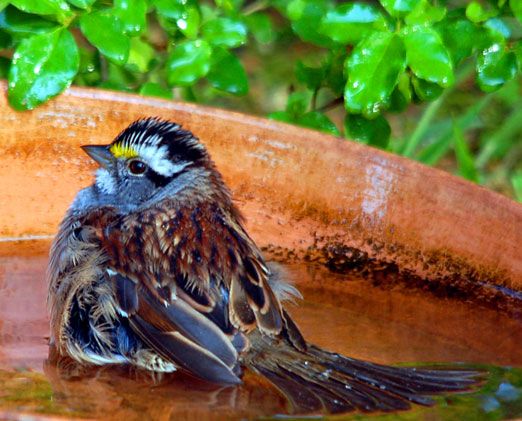 Glynn Wilson
I think these photos are better than the one in the eNature Bird Guide. What do you think? (Click on the photos for a larger view).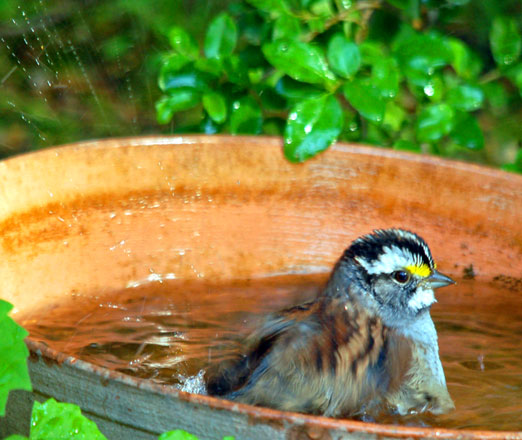 Glynn Wilson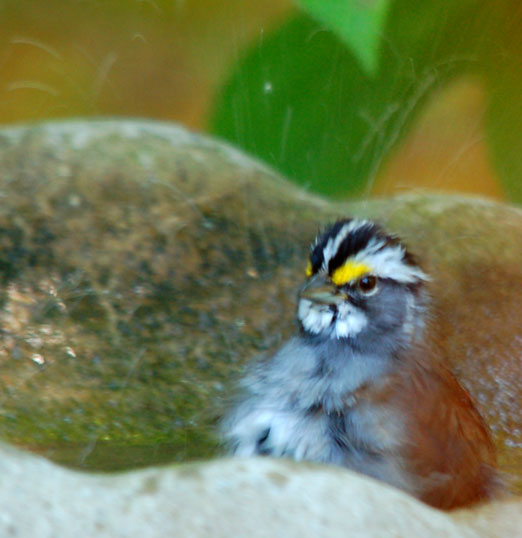 Glynn Wilson
© 2012 – 2016, Glynn Wilson. All rights reserved.