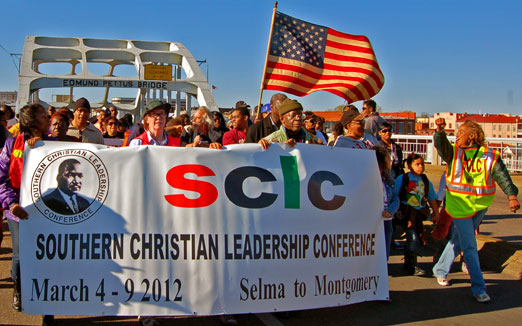 Glynn Wilson
SELMA, Ala. — Official estimates are not in yet, but it appears the 47th Anniversary of the historic Civil Rights march from Selma-to-Montgomery could be the largest ever, in part due to the involvement of organized labor incensed at the anti-union activities of Republicans across the country, as well as Latinos taken aback by controversial anti-immigration laws passed in Alabama and other states, and even women now fired up due to the anti-choice measures being proposed nationally and in the states. The march was led by officers of the group that started it all, the Southern Christian Leadership Conference.
More photos below…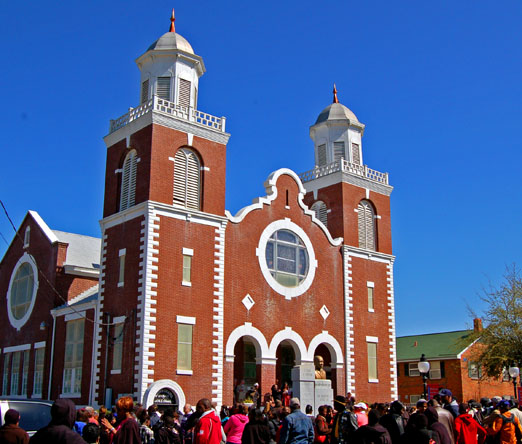 Glynn Wilson
Marchers gathered at the Brown Chapel AME Church in Selma, Ala. prior to the march.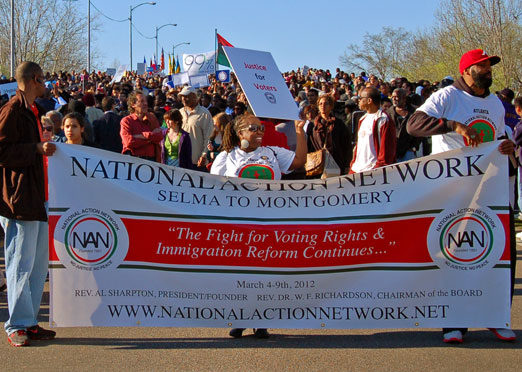 Glynn Wilson
The National Action Network joined the march, and from this photo and other data, it appears a good estimate is between 2,500 and 5,000 joined the march. It will be interesting to see how many people show up Friday in Montgomery.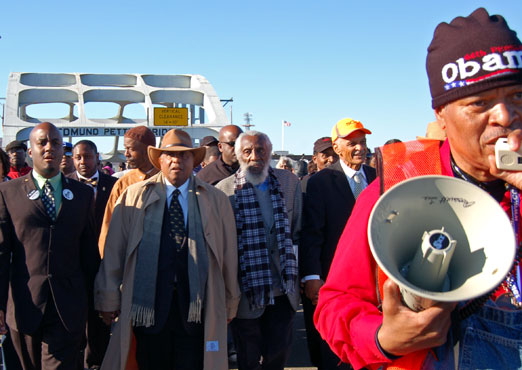 Glynn Wilson
Some Civil Rights Lieutenants march with activist and comedian Dick Gregory and C.T. Vivian.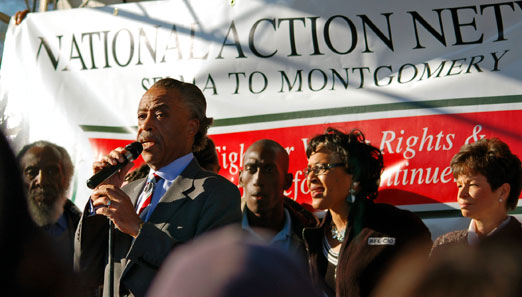 Glynn Wilson
The Rev. Al Sharpton of MSNBC fires up the crowd at the foot of the bridge.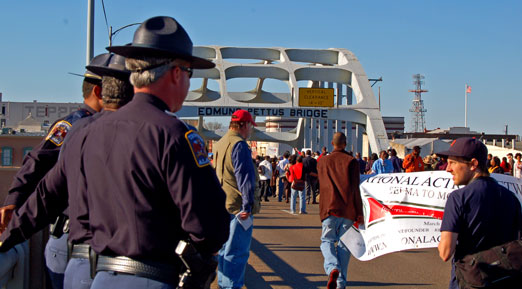 Glynn Wilson
Alabama State Troopers watched the peaceful march from the sidelines as the FBI and the Secret Service did the hard duty of watching for possible trouble makers. Day One of the march went off without a hitch or an arrest.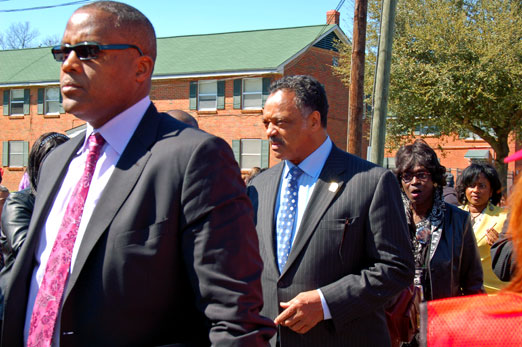 Glynn Wilson
The Rev. Jessie Jackson made it down for the march again this year.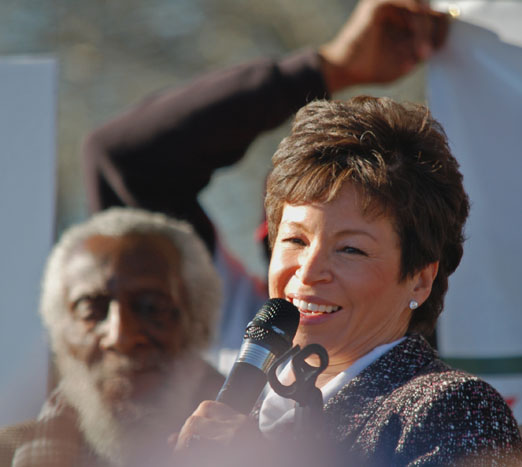 Glynn Wilson
President Barack Obama sent his senior advisor Valerie Bowman Jarrett to represent the White House at the march. She's assistant to the president for Public Engagement and Intergovernmental Affairs. That's Dick Gregory in the background.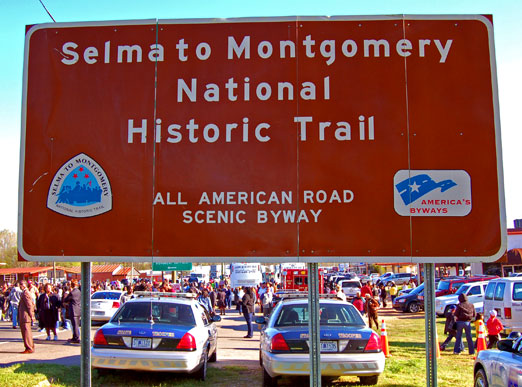 Glynn Wilson
© 2012 – 2016, Glynn Wilson. All rights reserved.