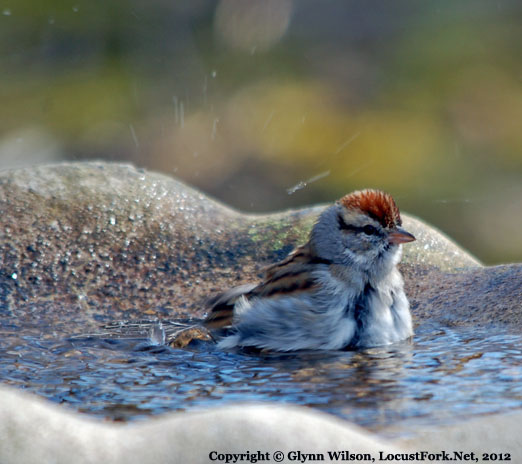 Glynn Wilson
A chipping sparrow [spizella passerina] catching an early spring bath on the first day of The Great Backyard Bird Count 2012
So much for religion and politics. Let's talk a little science.
If you love to watch birds, please participate in the Great Backyard Bird Count, February 17-20.
I'm set up with the big lens on the back porch. Photos now (more below).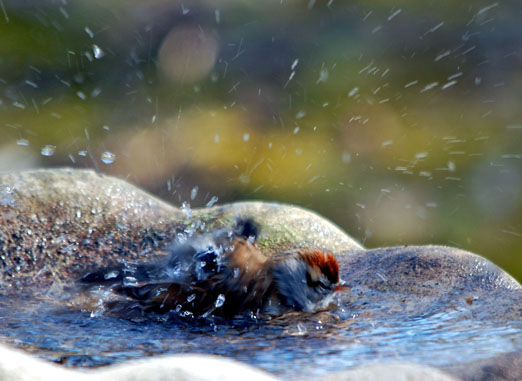 Glynn Wilson
A chipping sparrow [spizella passerina] catching an early spring bath on the first day of The Great Backyard Bird Count 2012
You can watch birds anywhere in the U.S. or Canada for at least 15 minutes, then tally the highest number of each species you see at any one time.
Enter your counts at birdcount.org. Your sightings will help create a snapshot of where the birds are this winter and provide valuable data for scientists.
You'll also be entered into a drawing for lots of great prizes. Please share your counts to put your area on the map.
© 2012 – 2016, Glynn Wilson. All rights reserved.