MONTGOMERY, Ala. — Gardendale Republican Senator Scott Beason thumbed his nose at the Justice Department Tuesday while addressing the tea party on the status of Alabama's controversial anti-immigraiton law on the first day of the 2012 session of the Legislature.
He said when the Republicans talk about "clarifying" the law, that really means they will be making the law even "stronger."
"And if the Obama Justice Department doesn't like it," he said, "frankly, they can lump it."
He also claimed the Occupy movement had to bring in protesters from "out of state" to oppose him.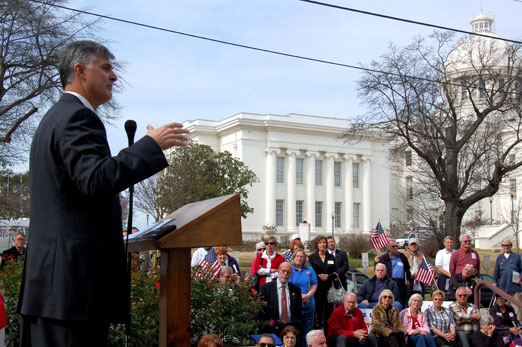 Glynn Wilson
© 2012 – 2016, Glynn Wilson. All rights reserved.