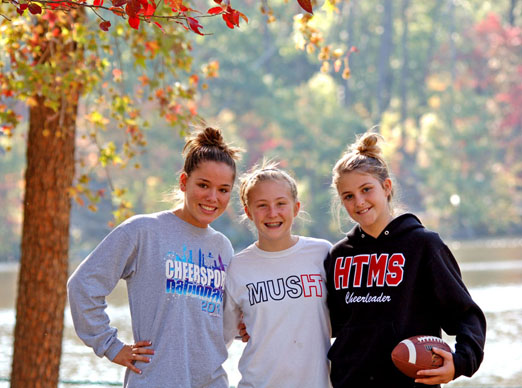 Glynn Wilson
While I was searching for a shot of the autumn color at Cheaha Lake on Saturday morning, three junior high cheerleaders spotted my big lens and came over to get their photo taken. Normally I would just send this to them for use on their Facebook pages, but this one turned out so good I figured it makes for a nice feature photo for a Sunday. I'll add the names if they get in touch.
The WiFi connection at Cheaha State Park has been down for a couple of days, so sorry for the paltry updates this weekend. One more night and half-day off the grid in the Talladega National Forest and it's back to the city on Tuesday. There's some rain in the forecast, but I found an interesting place to launch the canoe. More photos and stories in a day or two.
BTW: My friend John came up with a new nickname for my 750mm Sigma lens: "Big, Black Moses."
© 2011 – 2016, Glynn Wilson. All rights reserved.