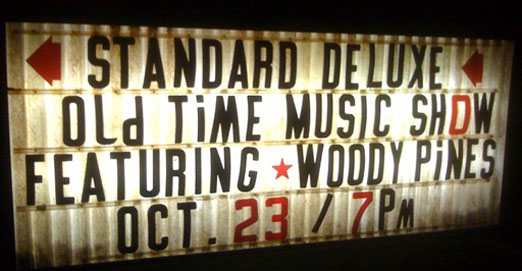 The Big Full Moon Old Time Music Show will be held this weekend in Waverly, Alabama, near Auburn, featuring Woody Pines and the Tennessee Valley Vagabonds.
The Music Starts at 7 p.m. by the Standard Deluxe screen printing shop after the Auburn-LSU game. Papa D's Super Grille will be open with D-lishus eats: Mini muffalettas, fresh french bread, pastrami, salami, tasso, provolone and olive spread served hot or cold. There will also be fried okra salad and black bean vegetarian chili.
A $10 donation for the bands is requested at the gate, although children are allowed in free. Bring a blanket or camp chair to sit on, but leave all glass and pets at home — and don't forget your designated driver. No haters allowed.
© 2010 – 2016, Glynn Wilson. All rights reserved.