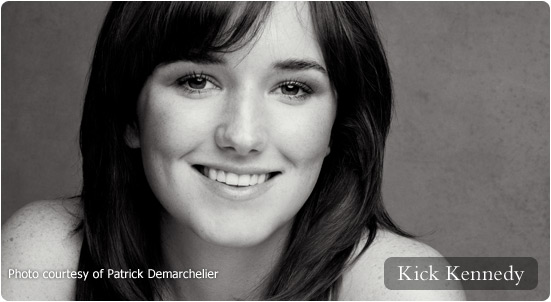 Photo Credit
Leading environmental activists band together at The Hangout Beach Music and Arts Festival May 14-16 in Gulf Shores, Alabama, to raise awareness for the inhabitants and habitats affected by the Deepwater Horizon oil spill in the Gulf Coast.
The Hangout Beach, Music and Arts Festival has announced that environmental activists Erin Brockovich, Kathleen "Kick" Kennedy, David Whiteside, and Sierra Club Board President Allison Chin will participate in on-stage announcements, public panel discussion and press conferences about BP's Deepwater Horizon oil disaster and the Waterkeeper Alliance and it's affiliated organizations along the Gulf Coast and in Alabama.
On-stage announcements from some of the nation's top environmental leaders will take place throughout the weekend. The press conferences at the festival will occur on Saturday, May 15 at 3 p.m. and the public panel discussion on Sunday, May 16 at 2:30 p.m.
Additionally, various local Waterkeeper organizations will host an outreach table on the festival grounds, which will contain info about the Waterkeepers and will be managed by staff members and volunteers.
As previously announced, all profits from The Hangout will be donated to Gulf Coast restoration and relief efforts.
Many musicians who will be performing at The Hangout Beach Music and Arts Festival have starred in Riverkeeper promotional videos that were produced by David Whiteside of Alabama, Founder of Black Warrior Riverkeeper and Tennessee Riverkeeper and former MTV News correspondent. Musicians including Questlove from The Roots, Michael Franti and Spearhead, Ozomatli, Phish, and The Flaming Lips (cancelled), have appeared in public service announcement videos for Riverkeeper organizations in Alabama.
These videos will be shown on the stage video screens in between band performances. The complete list of Riverkeeper videos related to Hangout Fest can be seen here.

Venerable New Orleans performers The Preservation Hall Jazz Band will appear at the Hangout. Huka Entertainment, producer of the Hangout, and Rehage Entertainment, producer of Gulf Aid and Voodoo Experience, have tapped New York City-based television network Fuse TV to film the band's experiences traveling across Louisiana and Alabama for the "Concerts for the Coast" documentary project.
On the tour, the band will visit establishments along the Gulf Coast interviewing residents affected by the oil spill. The tour will arrive at the Hangout on Friday, May 14 where The Preservation Hall Jazz Band will join Hangout headliners Zac Brown Band, Alison Krauss & Union Station feat. Jerry Douglas and The Black Crowes.
Hangout Beach Fest – Confirmed Artists: Trey Anastasio and TAB, Zac Brown Band, John Legend, Ben Harper and Relentless7, The Black Crowes, Alison Krauss and Union Station featuring Jerry Douglas, Gov't Mule, The Roots, Ray LaMontagne, Jakob Dylan and Three Legs feat. Neko Case and Kelly Hogan, Grace Potter and the Nocturnals, Michael Franti and Spearhead, Robert Randolph and The Family Band, Rodrigo Y Gabriela, Funky Meters, Blind Boys of Alabama, Matisyahu, Girl Talk, Guster, Brett Dennen, Keller Williams, Jerry Jeff Walker, Papa Mali & Friends, North Mississippi Allstars Duo, ALO, The Whigs, Ozomatli, OK Go, Orianthi, Davy Knowles & Back Door Slam, Pnuma Trio, Black Joe Lewis and the Honeybears, Toubab Krewe, Needtobreathe, Jeff Austin & Friends feat. Larry Keel, Matt Hires, A.A. Bondy, Rachel Goodrich, Moon Taxi, El Cantador, Kristy Lee, Roman Street, Kirsten Price, Honey Island Swamp Band, Wild Sweet Orange, Rustlanders, Ben Arthur, Hightide Blues, Jon Black, The Cary Laine Band, and Rollin' in the Hay.
Waterkeeper Alliance – Founded in 1999 by environmental attorney and activist Robert F. Kennedy, Jr., and several veteran Waterkeepers, Waterkeeper Alliance is a global movement of on-the-water advocates who patrol and protect over 100,000 miles of rivers, streams and coastlines in North and South America, Europe, Australia, Asia and Africa. There are four Waterkeeper organizations in the Gulf Coast, from east to west: Emerald Coastkeeper (Pensacola, FL), Mobile Baykeeper (Mobile, AL), Louisiana Bayoukeeper (LA), Lower Mississippi Riverkeeper (Baton Rouge, LA). David Whiteside, of Alabama, founded Black Warrior Riverkeeper (Birmingham, AL) in 2001 and Tennessee Riverkeeper in 2009 (Decatur, AL).
Kathleen "Kick" Kennedy – Kick Kennedy is a Legacy Ambassador to the Waterkeeper Alliance of which her father, Robert F. Kennedy, Jr., co-founded in 1999. In 2008, she helped produce and starred in an nationally released IMAX documentary about the Grand Canyon, featuring music by Dave Matthews Band, including originals by Steffan Lessard. In 2010, Kick climbed Mt. Kilimanjaro to raise awareness about water issues worldwide as part of the "Summit On the Summit" with Lupe Fiasco, Santigold (Santi White), Kenna, Jessica Biel, Alexandra Cousteau and many others. This climb was filmed for a primetime special on MTV. Prior to summitting Kilimanjaro, Kick worked for Rolling Stone Magazine. Her name "Kick" was handed down from her great-aunt Kathleen — Frank Sinatra originally coined the name from his song "I Get A Kick Out Of You." Kick Kennedy is currently Senior at Stanford University finishing her undergraduate degree.
David Whiteside – David Whiteside founded Tennessee Riverkeeper in 2009 and Black Warrior Riverkeeper in Alabama in 2001. He is the godson of Robert F. Kennedy, Jr. who is the President and a Founder of Waterkeeper Alliance. David Whiteside's great-uncle, Judge Frank M. Johnson Jr. made a number of landmark civil rights rulings that helped end segregation in the South. In the words of journalist and historian Bill Moyers, Judge Johnson "altered forever the face of the South." David Whiteside served as a political correspondent for MTV Choose or Lose 2008 – an Emmy Award-winning project wherein 51 state-based citizen journalists covered the 2008 presidential elections from a youth perspective, across all media platforms: web, mobile, broadcast and virtual.
Erin Brockovich – Say the name Erin Brockovich and you think, strong, tough, stubborn and sexy. Erin is all that and definitely more. She is a rebel. She is a fighter. She is a mother. She is a woman. It's been 10 years since Julia Roberts starred in the Oscar-winning tour de force "Erin Brockovich". The film turned an unknown legal researcher into a 20th century icon by showcasing how her dogged persistence was the impelling force behind the largest medical settlement lawsuit in history. Since then, Erin hasn't been resting on her laurels… she continues to fight hard and win big!
Websites:
Waterkeeper Alliance
Save Our Gulf (Waterkeeper BP oil disaster site)
Hangout Beach Music Fest
Mobile Baykeeper
Emerald Coastkeeper
© 2010 – 2016, Glynn Wilson. All rights reserved.