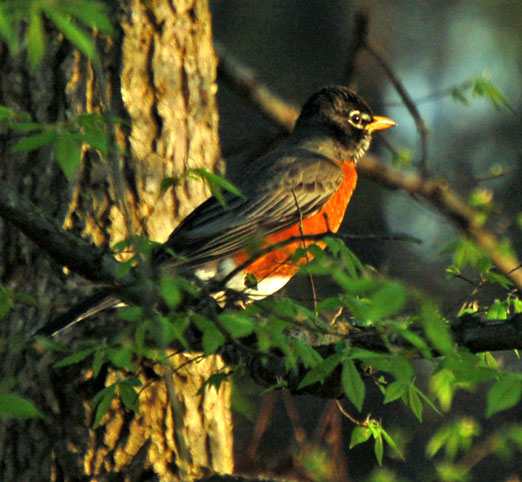 Glynn Wilson
The spring bird migration is on. It never fails.
When the bird bath waterfall is turned on, the robins are the first to show up. Caught this one just as he perched after shaking off all the water. The cleanest damn birds in Christendom, I'll wager…
© 2010 – 2016, Glynn Wilson. All rights reserved.