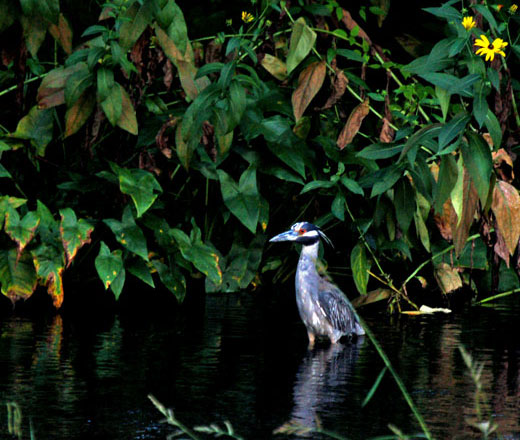 Glynn Wilson
The yellow-crowned night herons were spotted on Village Creek in Roebuck Springs, Alabama, Monday for the first time since the massive fish kill in September, 2008.
There's still no official word on the final outcome of the investigation against the city of Birmingham for destroying the beaver dam and killing 11,000 endangered watercress darters. But one thing is clear to see. The new dam/drain engineered by the city and approved by the U.S. Fish and Wildlife Service leaves much to be desired…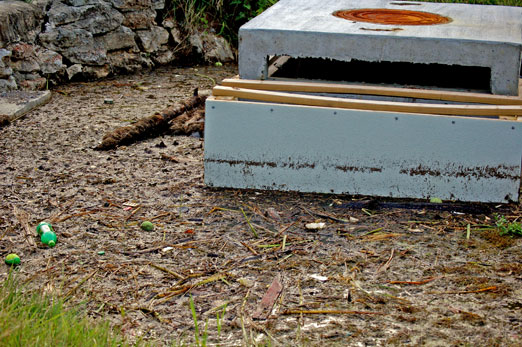 Glynn Wilson
In fact, it has proven to be a magnet for trash, especially tennis balls and Mountain Dew bottles, tossed out by the few morons who still play tennis there.
We advocate tearing out the tennis courts and allowing Village Creek to run it's natural course into the Black Warrior River watershed…
© 2009 – 2016, Glynn Wilson. All rights reserved.