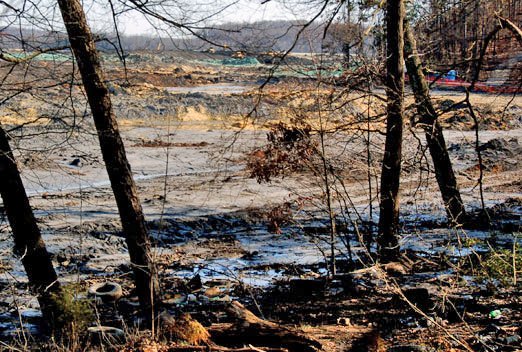 Glynn Wilson
KINGSTON, Tenn. — This is the latest view of the TVA coal ash spill site, a land mass of putrid power plant ash six miles long, in what was the most vibrant stretch of the Emory River in Kingston, Tennessee. It is now biologically dead and may take 5 to 10 years to restore, and constitutes the second worst environmental disaster in the U.S. next to the day the Exxon Valdez ran aground in Prince William's Sound, Alaska, in the spring of 1989.
Full story, more photos and video to follow shortly…
© 2009 – 2016, Glynn Wilson. All rights reserved.